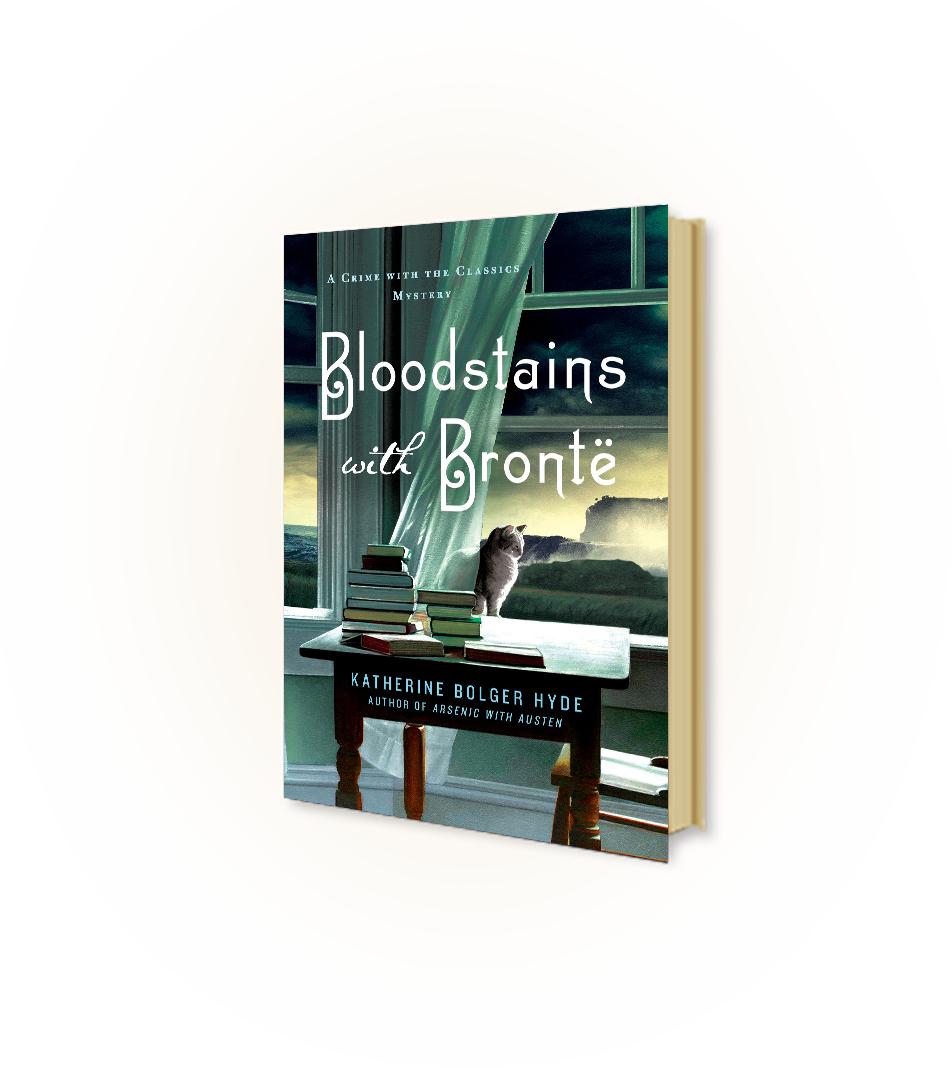 Bloodstains
with

Brontë

It's a dark and stormy autumn on the Oregon coast. Windy Corner, the Victorian mansion Emily Cavanaugh inherited in Arsenic with Austen, is being remodeled into a writers' retreat. Two of the young workers, Jake and Roman, are showing too much of the wrong kind of interest in Katie, Emily's young single-mother housekeeper. Their boss, Jeremiah, is a disturbing presence in a different way with his obsessive, tormented piety. Soon the passions in the house grow as dark and stormy as the weather, and Emily begins to feel as if she's living in a Brontë novel.

Meanwhile, to raise money for the local clinic, Emily and Katie host a murder mystery dinner on Halloween night. All goes well until the supposed corpse turns up actually dead—with Katie standing over him, a bloody knife in her hand.

Luke Richards, local sheriff and Emily's true love, is forced to regard Katie as a suspect, but Emily refuses to accept the situation. Her loyalty to Katie crashes against her duty to Luke and to the truth as she fights to save Katie from a murder charge.

Coming December 12, 2017, from Thomas Dunne/Minotaur

In this traditional mystery series, retired literature professor Emily Cavanaugh inherits a Victorian estate and finds herself embroiled in a series of murder cases, each of which bears an eerie resemblance to one of her favorite classic novels.